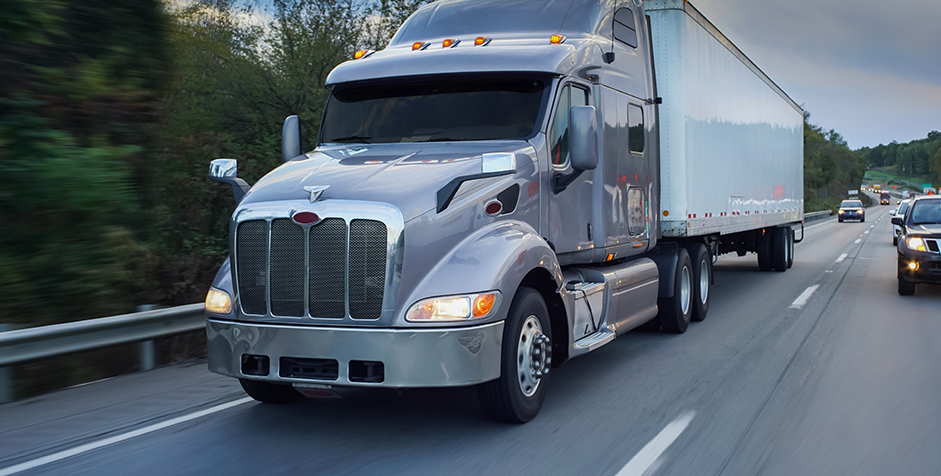 Pittsburgh Truck Underride Accident Lawyers
Strong advocacy for injury victims and families in PA when a car is crushed under a truck

The occupants of smaller cars are especially at risk of catastrophic injuries or fatalities in a collision with a truck because a small car can slide under the truck. These underride accidents usually occur when a car strikes the rear of a truck, but underride crashes in Pittsburgh can also happen when a car rolls under the side of a truck.
The danger of underride accidents is known by every truck manufacturer and should be known by every trucking company. There are regulations and industry standards for when and how to install these safety guards that manufacturers should follow. When manufacturers and trucking companies fail to have these guards, our Pittsburgh truck underride accident lawyers file personal injury claims, product liability claims, and wrongful death claims. At Carmody and Ging, Attorneys at Law, we demand compensation for all your personal and financial damages. Our record of success in truck accident cases includes one result of $4.6 million. Our lawyers have obtained numerous personal injury results for $100,000 and higher – many for the insurance policy limits.
How dangerous are truck underride accidents?
Truck underride accidents happen because compact vehicles and even midsize cars can slide under a truck in the gaps between the wheels. Most trucks have an elevated chassis. PBS recently reported on just how devastating underride accidents can be. A man narrowly avoided a broadside collision with a truck that turned right in front of his car. Instead of hitting the truck directly, his car slid partly under the side of the truck. The man "had to have surgery on his foot, was diagnosed with a traumatic brain injury, fractured his knee, and had two herniated discs in his back. His daughter (a passenger) sprained her foot and has since been diagnosed with PTSD from the crash."
Underride accidents are often catastrophic or deadly because, according to PBS, the "point of impact in an underride crash is typically the hood or the windshield of the smaller vehicle, so some safety features in the car, such as airbags, may not be activated." Sometimes, the driver of the truck doesn't even know there's been an accident.
According to an analysis of NHTSA's data by FRONTLINE and ProPublica, truck underride accidents caused 400 deaths in 2021.  The number of deaths and truck underride accidents may be higher because many states don't have an underride crash category in their fatal accident reports. The NHTSA is updating its reporting requirements.
What types of truck underride accidents can occur in Pittsburgh?
There are three types of underride accidents:
Rear underride: these occur when a car slides underneath the trailer or bed of the truck. Often, the cars come in from an angle.
Side underride: these occur when a car, motorcycle operator, or other person/vehicle slides under the unprotected side of a big rig. The greatest risk occurs when the truck turns, or while vehicles are driving through an intersection.
Front underride: these types of crashes occur when the car or vehicle slides under the front of the truck.
What are override accidents?
Truck override accidents occur in Pittsburgh when a truck runs over a smaller vehicle, such as a compact car or a motorcycle. This type of crash may occur if a truck rear-ends a car. The common causes are driver distraction, speeding, driver fatigue, and driving too fast for weather conditions. Generally, the truck driver and any trucking company responsible for the driver's operations or the condition of the truck may be liable. A truck manufacturer may also be liable if, for example, the truck's brakes are defective.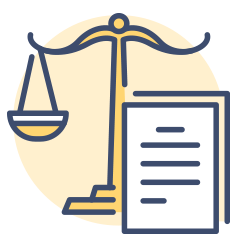 What are the federal safety precautions to try to prevent underride accidents?
The US Department of Transportation requires that trailers (of a truck/trailer combination) have a rear safety bar to prevent rear underride accidents. Recently, the National Highway Traffic Safety Administration (NHTSA) updated its rear guard standards to make them stronger.
The new federal infrastructure law added additional underride accident safeguards. As of November 2021, the Federal Motor Carrier Safety Administration (FMCSA) has required that annual truck inspections include inspecting a truck's rear guards. A truck won't pass inspection unless it has a proper rear impact guard.
Current regulations do not require the use of side or front guards. Safety experts believe those guards are advisable. Trucking companies oppose them. The recent infrastructure law does require that the US Department of Transportation conduct more research about the safety and effectiveness of side underride guards.
Just because there isn't a law that mandates side underride guards does not mean the truck manufacturers shouldn't consider installing them.
Who is liable for a truck underride accident in Pittsburgh?
At Carmody and Ging, our Pittsburgh truck underride accident lawyers file claims against all responsible parties. We first work with our investigators, the police, any state or federal officials, truck safety professionals, and traffic reconstruction experts (if necessary) to show how the accident happened, and whether the truck had quality underride guards.
The possible defendants in a Pittsburgh truck underride accident may include:
The manufacturer, distributor, or seller of a defective truck underride guard
The owner of the truck involved in the accident
The truck driver
The truck driver's employer
The trucking companies involved in the shipment
Any other negligent drivers
Repair companies may also be liable if they fail to install, position, or repair the guards properly.
What types of injuries occur in a Pittsburgh truck underride accident?
Many underride accidents cause life-changing or life-ending injuries. Our Pittsburgh truck accident lawyers represent drivers and passengers who suffer any of the following types of injuries in an underride accident:
Crush injuries including organ damage
Broken bones/fractures
Scarring and disfigurement
Nerve, tissue, ligament, or muscle damage
Any other type of serious injuries
If a loved one dies in a Pittsburgh truck underride crash, our lawyers file a wrongful death action on behalf of the family members.
Do you have a truck underride accident lawyer near me?
Carmody and Ging lawyers meet with truck accident victims and families at our office located at 801 Vinial Street in Pittsburgh. We're on the 3rd floor of the Deutschtown Center building. Our office is directly across the street from Penn Brewery. You can park nearby. You can also reach us by bus – the Troy Hill Road bus stop is close by. If you're too immobile or ill, our lawyers conduct video conferences and we will meet you at your home or at a health care facility – by appointment.
Our lawyers have the experience and resources to take on the big insurance companies. We'll fight to obtain all the compensation you need and deserve.
Talk with a respected Pittsburgh truck accident lawyer

Most truck underride accidents are horrifying. Survivors often live with constant pain. Many underride crashes are fatal. At Carmody and Ging, our Pittsburgh truck accident lawyers have 60 years of combined experience fighting for personal injury victims and families. We are skilled at determining who is liable for a truck accident. We demand compensation for a survivor's medical bills, pain and suffering, lost income, property damage, and all other damages. If a loved one dies, we seek compensation for the funeral bills, loss of financial support, loss of comfort and guidance, and all other damages.
To schedule a free consultation with an experienced Pittsburgh truck accident lawyer, please call us now or complete our contact form. We're deeply connected to Pittsburgh. We proudly fight for car and truck accident victims in Western Pennsylvania.