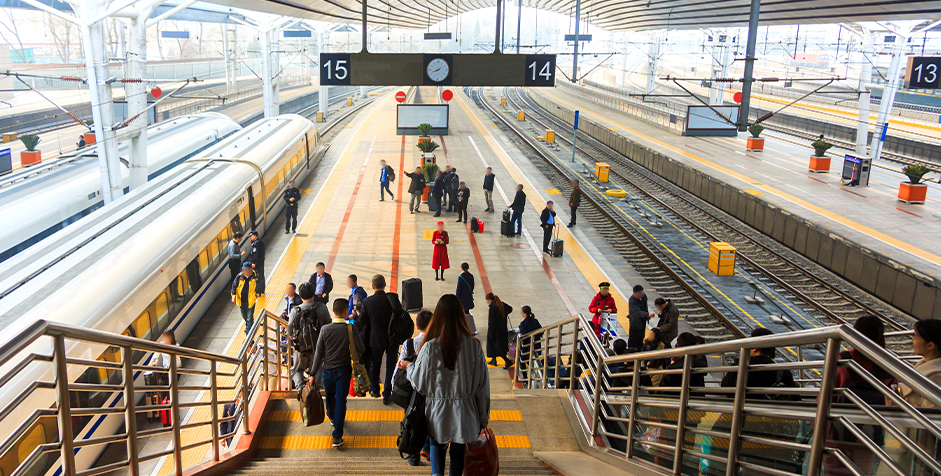 Pittsburgh Train Accident Lawyers
Strong advocacy for train passengers and others after collisions and derailments

A train accident can change the lives of the passengers and the occupants of nearby vehicles. Tragically, most pedestrians who are struck by an oncoming train don't survive. Sometimes the accident is due to an inattentive or careless train conductor. Sometimes a car tries to beat the train across the tracks – often, with catastrophic results. 
At Carmody and Ging, Attorneys at Law, our Pittsburgh train accident lawyers understand the federal and Pennsylvania laws that regulate passenger rail services and commercial train services. We work with federal investigators and our own team of investigators to determine what conduct or mistakes caused the train crash. Our lawyers understand when, where, and how to file and argue your claim. Our team has a strong record of high settlements and verdicts in personal injury cases throughout Western Pennsylvania.
Why do Pittsburgh train accidents happen?
Pittsburgh commuters can enjoy the rails by riding Amtrak or taking the local trains managed by Pittsburgh Regional Transit. There's also light rail transit and subway transit. According to the US Department of Transportation, some of the common causes of train accidents are:
Human error

Equipment malfunction

Track malfunctions

Signal malfunctions
Accident types include collisions, derailments, highway-railway crossings, obstructions, and other types of impacts. In Pennsylvania, there were about 65 train accidents each year between 2018 and 2021.
Human error mistakes involving the railroad company and employees include:
Failure of conductors and others to comply with federal oversight regulations or company orders

Failure to properly use hand brakes

Driver fatigue

Failure to sound the train whistle

Other causes
Many accidents are due to negligent operation of cars, trucks, and other vehicles. A common cause of a train accident is when a car tries to beat the train across the railroad crossing tracks. Drivers may also cross the tracks when a train is oncoming due to driver distraction, speeding, and other acts of negligence.
Track malfunctions and defects include broken switches, switches that fail to work properly, broken welds, rails that need repair, and other equipment and track failures.
What types of injuries do Pittsburgh train accident victims suffer?
At Carmody and Ging, we represent victims and families who suffer any type of serious injury. Most train accident injuries are serious because of the speed, size, and mass of the train. Our Pittsburgh train accident lawyers are skilled at helping victims who have any of the following injuries:
Crush injuries

Broken bones/fractures

Neck, back, and shoulder injuries

Muscle, ligament, nerve, and tissue damage

Scarring and disfigurement

Burn injuries

Loss of hearing or vision

All other types of serious injuries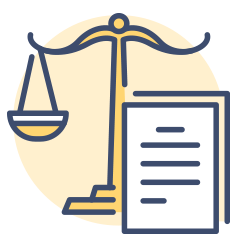 If a loved one (a spouse, child, or parent) dies in a railroad accident, our Pittsburgh train accident lawyers file a wrongful death claim on behalf of the family members.
What precautions should railroad companies take to prevent train accidents?
Rail companies should ensure that:
The crossing gates, lights, and alarms work

The landscape, including trees and vegetation, is trimmed enough for train conductors or drivers to see down the track and at the crossing

Train conductors begin slowing down in plenty of time to stop

All train operators and staff are properly trained

The trains are inspected for any defects or maintenance issues
Drivers should never try to drive around lowered crossing gates. The old saying – stop, look, and listen – applies to all vehicles crossing railroad tracks.
Who is responsible for my Pittsburgh train accident and injuries?
The defendants in a Pittsburgh train accident may include:
The owner of the railroad

The train operator/conductor

The manufacturer of any

defective train equipment or tools

The manufacturer of any

defective vehicle parts

Pennsylvania or one of its agencies or subdivisions

A

car driver, a truck driver

, or the driver of another vehicle

The owners of the car, truck, or another vehicle that caused the accident

Other defendants depending on the circumstances.
At Carmody and Ging, we work with the Federal Railroad Administration (FRA), local officials, investigators, and others to investigate the cause of the accident. We also speak with witnesses, question everyone involved, examine all relevant information about the train (such as maintenance records), review federal and state rail operation regulations, and take other necessary steps to show how the accident occurred and who is responsible.
The FRA staff includes "nearly 400 Federal safety inspectors who specialize in one of six technical disciplines focusing on compliance and enforcement." These disciplines include signal and train control, railroad crossing, motive power and equipment, tracks, operating practices, and hazardous materials. The FRA, in addition to investigating accidents, develops and implements train safety rules and standards.
The FRA also develops and implements safety rules and investigates accidents, such as the requirement that trains have a black box to collect critical information about the train's operation before an accident.
Can your attorneys tell me what type of train accident claim I should file?
We file different types of claims depending on who was injured/died and how the accident occurred. Carmody and Ging is prepared to file the following claims on your behalf after a Pittsburgh train accident: 
Personal injury claims.

Passengers in any train or vehicle can file this type of claim against responsible parties, such as the train conductor or the driver of a car or truck. Injured motorists may also have a personal injury claim if the train operator caused the accident. In personal injury claims, the victims (if they can prove liability) are generally entitled to compensation for their medical bills, lost income, pain and suffering, and other damages.  In Pennsylvania, some limited tort exceptions may apply. Our attorneys can explain more.

Workers' compensation claims. Employees of the railway company who are injured in a Pittsburgh train accident can file a Pennsylvania workers' compensation claim. The benefits include payment of the employee's medical bills, temporary disability benefits, and permanent disability benefits. The benefits also include death benefits.
Product liability claims.

This is a special type of personal injury claim filed against the manufacturers of any defective rail or vehicle parts that caused your accident.

Wrongful death claims. 

If a loved one died in a Pittsburgh train accident, we file a wrongful death claim on behalf of the surviving family members. The damages generally include payment of funeral and burial expenses, financial losses due to the decedent's death, and personal damages, such as the loss of society, comfort, and guidance your loved one would have provided each family member.
We'll explain which claim is correct for your situation.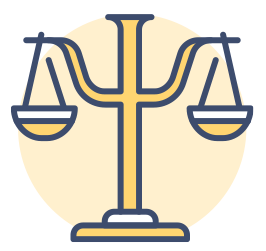 Do you have a train accident lawyer near me?
Carmody and Ging is located at 801 Vinial Street in Pittsburgh. We're on the third floor of the Deutschtown Center building - straight across from Penn Brewery. There should be parking onsite. You can also reach us by bus – get off at the Troy Hill Road stop, and we're around the corner. We can discuss your case by a video conference. We do meet clients in ill health at their homes or a healthcare facility, when necessary.
We understand how frightened you are after something as traumatic as a train accident. Many serious injuries never fully heal. You need the funds to pay your doctors, provide for yourself, and take care of your family. Our personal injury lawyers have the experience and resources to fight the high-priced lawyers for the railroad companies.
Speak with our seasoned Pittsburgh train accident lawyers as soon as possible

Don't delay. When train accidents, there are often many victims and all of them will be filing claims. The defendants and their insurance companies will be doing everything they can do to deny responsibility. At Carmody and Ging, we're ready from the day we talk with you to show how the accident happened and argue why the at-fault parties should be held accountable. Our lawyers are connected to the Pittsburgh community. We want you to resume your connections and your life as quickly as possible. 
To schedule a free consultation with our respected Pittsburgh train accident team, call us at 412.281.2929 or fill out our contact form. We handle train accident cases on a contingency fee basis.