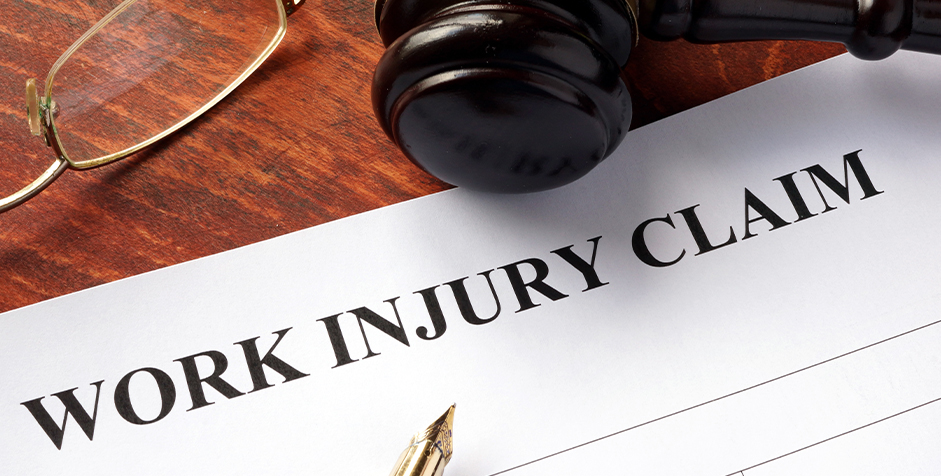 If you have a workplace injury or an occupational illness that requires that you stop working so you can focus on your health, you should contact an experienced Pittsburgh workers' compensation lawyer immediately. Many workers do try to file their claim on their own which could often result in a denial by the workers' compensation judge who heard your claim. Sometimes, claims are denied even if you do have a lawyer.
At Carmody and Ging, Attorneys at Law, our workers' compensation lawyers understand the reasons claims are denied, how and when to file your appeal, and what happens at the appeal hearing. Don't despair. Many claims are denied at the initial hearing but are granted at the appeals stage. We'll help you address the reasons for the denial and present the strongest arguments possible to maximize your success at the appeals hearings.
What do you need to do if your claim for work injury benefits is denied?
There is a strict time limit for filing an appeal. According to the Pennsylvania Department of Labor & Industry, you must file your appeal within 20 days from the "circulation date" of the judge's decision. The circulation date should be listed on the first page of the judge's ruling. The timeliness of your appeal depends on how your file your appeal.
If you file your appeal electronically, your filing date is the date you file online using the Pennsylvania

Workers' Compensation Automation and Integration System

(WAIC). 

If you use the US Postal Service, the effective date of your appeal is the date of the postmark on the envelope.
The appeal must have all the relevant information including:
The type of petition

The circulation date

The bureau claim number

The date of your injury

The proper addresses

The specific reasons why you believe the judge's decision was incorrect  

Regulation 34 Pa. Code § 111.11 states: "A statement of the particular grounds upon which the appeal is based, including reference to the specific findings of fact which are challenged and the errors of the law which are alleged. General allegations which do not specifically bring to the attention of the Board the issues decided are insufficient."

Proof of service – you need to notify your employer, the judge, and any other relevant parties.
It is common and generally necessary to file a brief explaining your reasons why the judge's decision was wrong. When you file your brief, you select whether you (or your lawyer) want a hearing in person or an electronic hearing.
If the Pennsylvania workers' compensation appeals board denies your appeal, you can appeal to the Commonwealth Court of Pennsylvania.
What are the reasons your workers' compensation claim may be denied?
There are many different reasons the judge may have denied your appeal. Some of the reasons have to do with the facts surrounding your claim. Other reasons may be procedural – for example, that you missed a deadline. Still, other reasons for a denial may be based on current Pennsylvania workers' compensation law.
Our Pittsburgh workers' compensation lawyers will review the judge's decision, so you understand why your claim was denied. The judge is required to give specific reasons. The reasons for a denial can include:
Procedural denials generally include:
Failure to notify your employer within 120 days of your accident that you suffered a job-related injury.

Failure to file the necessary information with the workers' compensation judge or failure to appear at the hearing.
Factual and legal denials include:
Your employer may assert that you were not an employee, just an independent contractor.

Your employer may argue that your injuries did not occur within the scope of your employment.

Your employer may argue that you acted recklessly or violently and should not be able to claim benefits. For example, an employer may argue that hurt your hand when you punched another worker.

Your employer will often argue that after a period of treatment, you are ready to return to work full-time or that you can return to work with restrictions. For example, your employer may argue that you can work if you are allowed to sit for 10 minutes every hour or if you are not required to lift more than 20 pounds.

Your injuries are due to a pre-existing injury – injuries that you had before the workplace accident.

You failed to make your doctor's appointments.

You failed to meet with or work with a nurse case manager.

You failed to look for work after you reached the point of maximum medical improvement (MMI).

You failed to meet with a doctor who was appointed to conduct an independent medical exam (IME).

You don't qualify for an occupational illness. For example, the judge may rule that a disease you have could just as easily have been obtained by contact with the community and not the workplace.
There are many other reasons a judge may deny your Pittsburgh workers' compensation claim.
How can our Pittsburgh workers' compensation lawyers help?
At Carmody and Ging, our lawyers address the reasons for the judge's denial. Generally, on appeal, the arguments we make are legal in nature. That means we argue that the facts of your case don't justify the denial or that the judge's interpretation of the current workers' compensation laws is incorrect or should not apply. In some cases, we may strive to submit additional documentation such as updated medical records.
We often argue that:
You were an employee even though the employer said you were a contractor – by arguing that the employer had the right to control your work hours and performance.

Any pre-existing injuries were not related to your current injuries, or that the accident at work aggravated your prior injuries.

Your doctors were the treating doctors and the IME doctor only saw you once. The treating doctors are more reliable because they've worked with you.

You had a reasonable excuse for not making a doctor's appointment.

Many other arguments depending on the reasons for the denial and the facts of your claim.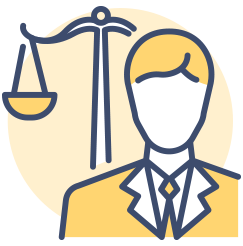 Do you have a workers' compensation lawyer near me?
Carmody and Ging is located at 801 Vinial Street in Pittsburgh. We're on the 3rd floor of the Deutschtown Center building right across the street from Penn Brewery. You should be able to park nearby. You can also come to our office by bus; get off at the Troy Hill Road stop. We do arrange video conferences. When necessary, such as if you are immobile, we do meet clients away from the office.
We have your back. We have the experience and resources to fight the big insurance companies and defense lawyers that employers hire.
Speak with a respected Pittsburgh workers' compensation lawyer you can trust

Don't delay. If your claim was denied, you need to move quickly. At Carmody and Ging, we will review the reasons for the denial, discuss with you why we think the denial was in error, and fight to obtain a reversal in your favor. To discuss all aspects of your claim, call our Pittsburgh workers' compensation lawyers to schedule a free consultation. Please call 412.281.2929 or complete our contact form today. Proudly serving injured workers in Allegheny County.