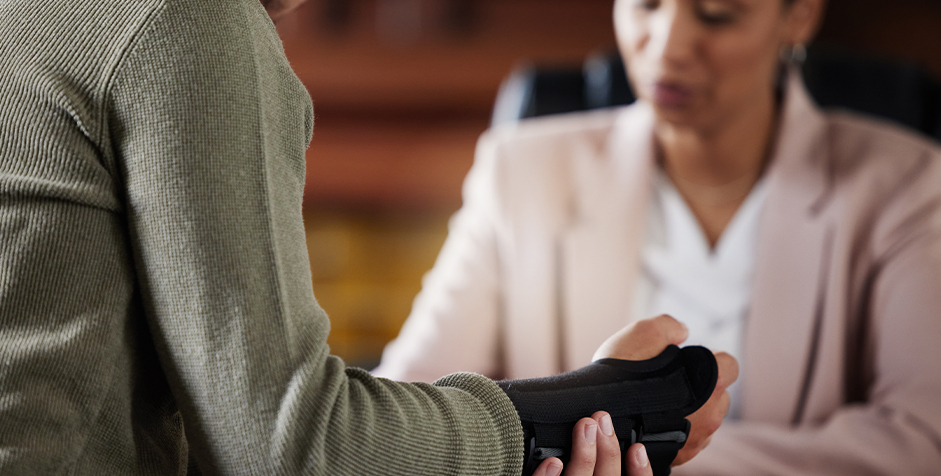 Pittsburgh Workers' Compensation Lawyers
Fighting for injured workers who need health care and an income to survive

Many workers live paycheck to paycheck. Losing work for even a few weeks, let alone a few months or a few years – or not being able to work at all – can be quite frightening. Pittsburgh employees who are injured while working or who suffer an occupational illness are entitled to file a workers' compensation claim. 
Workers' compensation in Pennsylvania is a compromise. Employees do not need to prove the employer was negligent. In return, injured workers receive medical coverage and a strong portion of their wages – but they cannot claim any pain and suffering damages. At Carmody and Ging, Attorneys at Law, our Pittsburgh workers' compensation lawyers fight to ensure employers honor their duty to pay covered employees all their medical bills so the worker can maximize his/her health and then keep their health at a stable level. We fight to ensure you receive temporary disability benefits while you are recovering and permanent disability benefits if your injuries or illness prevent them from ever working at the same level they did before the accident.
Who can file a workers' compensation claim in Pittsburgh?
In Pennsylvania, only employees can file a workers' compensation claim. To file a workers' compensation claim, the employee must be injured during his/her scope of employment. Scope of employment means the employee was on the clock and working for the employer at the time of the accident. Employees can also file a workers' compensation claim if they suffer an occupational illness during work, provided certain additional criteria are met.
Pittsburgh workers' compensation claims differ from personal injury claims in the following ways:
Employees do not need to prove their employer was negligent. In fact, in most cases, an employee is entitled to workers' compensation even if the employee negligent.

Workers' compensation damages do not include pain and suffering or loss of consortium. 

The worker receives about 2/3 of his wages during the weeks he/she is eligible for workers' compensation benefits.

Workers' compensation cases are usually tried before a workers' compensation referee instead of a judge and jury.
Are all injuries and illnesses covered by Pennsylvania workers' compensation?
At Carmody and Ging, our Pittsburgh workers' compensation lawyers represent every type of worker in every type of industry. Common industries where workers are injured include construction, manufacturing, trucking, health care, law enforcement, hospital work, restaurant work, retail, and professional services.
Some of the many types of injuries and illnesses we handle include:
Overexertion injuries

Repetitive stress injuries

Back injuries

Neck and shoulder injuries

Hearing loss

Vision loss
Respiratory illnesses

Heart disease

Cancer

Infections

Mesothelioma

Many other types of injuries and illnesses
Our Pittsburgh workers' compensation attorneys work with your physicians and our network of health care providers to verify your injuries and all your current and future health care needs.
Why do workplace accidents occur?
One of the best ways to prevent future accidents is to understand why the accidents happened in the first place. Some of the many causes of workplace accidents in Pittsburgh include:
Failure to follow federal and state regulations

Failure to follow industry standards

Accidents due to worker fatigue

Being pinned by an object

Falls on level ground

Falls from higher ground

Carrying, pulling, lifting, and pushing large/heavy objects
Exposure to dangerous chemicals

Exposure to diseases not regularly found outside the workplace

Electric accidents

Physical assaults

Injuries caused by improper use of or defective machines, equipment, and tools

Exposure to the elements

Dehydration
What benefits can injured and ill workers receive?
Pittsburgh employees who have valid workers' compensation claims are entitled to compensation (usually through the employer's workers' comp carrier) for the following benefits:
Medical bills.

Employees are entitled to have all their medical bills covered. This includes the medical care the employee needs to maximize his/her health and the continual medical care to keep their condition from worsening. Medical care includes ER visits, doctor visits, surgeries, rehabilitation, assistive devices, and medications. 

Our lawyers are ready to contest the efforts by employers that you don't need any more medical care. For example, many employers will try to terminate your physical therapy after a certain number of visits. 

Employers are also required to pay for the cost to get to and from your doctors if they are not relatively close by.

Temporary disability benefits.

Employees with a valid workers' compensation claim in Pittsburgh are generally entitled to receive two-thirds (2/3) of their average weekly wages while they are taking the time to maximize their health. Some caps on wages may apply.

Permanent disability benefits.

If you have a permanent disability after you reach maximum medical improvement, you may be entitled to additional benefits – depending on the type and severity of your injury or illness.
The employer may also have to pay for you to obtain new job skills depending on your education, experience, skills, and injuries.
What are the time requirements for a Pittsburgh workers' compensation claim?
Workers who are injured must notify their employer or a supervisor promptly – within 21 days of the date of the injury at most in order to receive retroactive benefits for those days. You have up to three years to file a Claim Petition with the Bureau of Workers' Compensation.
It's generally best to seek medical help quickly since prompt care can help with treatment and confirms that your injuries are serious. At Carmody and Ging, our Pittsburgh lawyers prepare your claim and file your claim with the proper agency. We also handle denials and appeals provided you contact us as soon as you have notice of the adverse decision.
Are there any issues that can complicate my Pittsburgh workers' compensation claim?
At Carmody and Ging, our Pittsburgh workers' compensation lawyers are proactive. We're ready for the arguments insurance companies and defense lawyers often make to try to end or reduce your work injury claim. Some of these defenses include:
Arguing that the accident did not happen in the scope of your employment

Asserting that you had a pre-existing condition

Claiming that your occupational illness claim is for an illness common to the general population

Stating that you are ready to return to work fully – or with some limited restrictions

Requesting that you be evaluated by another physician

Requesting that a nurse case manager monitor your health progress

Asserting that your conduct was more than negligent – it was intentional or reckless.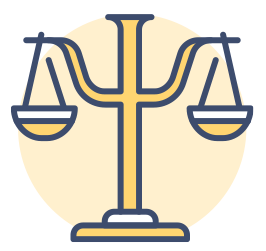 Do you have a workers' compensation lawyer near me?
Carmody and Ging is located at 801 Vinial Street in Pittsburgh, on the 3rd floor of the Deutschtown Center building. Our office is near the Penn Brewery and around the corner from the Troy Hill bus stop, and there's plenty of parking onsite. If your injuries or other reasons prevent you from coming to our office, we do conduct video conferences. Our lawyers also make arrangements to see you at a health care facility or your home if you just cannot come into the office.
Our lawyers fight to ensure you receive the medical care you need and your temporary disability benefits. Once your medical situation stabilizes, we fight to show your disability is permanent.
Contact our seasoned Pittsburgh workers' compensation lawyers now

You need to have your medical bills paid now. You need an income now. At Carmody and Ging, we move quickly and effectively to file your Pittsburgh workers' compensation claim – and assert your right to work injury benefits. We've been fighting for injured workers for a combined 60 years. To discuss your rights to workers' compensation benefits, please call 412.281.2929 or fill out our contact form to schedule a free consultation. Proudly serving the injured in Allegheny County.
Related Articles