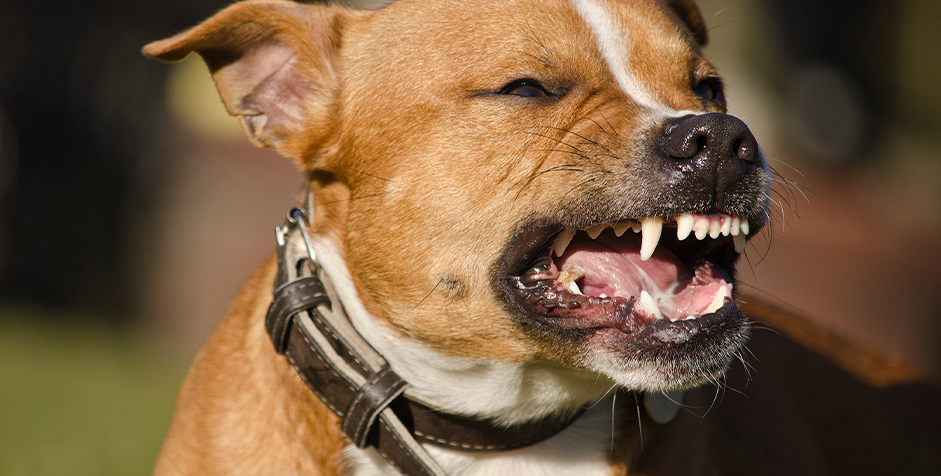 Pittsburgh Dog Bite Lawyers
Experienced counsel for children and adults attacked and bitten by dogs

Will Rogers said, "If there are no dogs in Heaven, then when I die, I want to go where they went." Charles Schultz said, "Happiness is a warm puppy." Benjamin Franklin said, "There are three faithful friends: an old wife, an old dog, and ready money." It's hard not to resist an adorable dog. There are times, though, when you should. All dogs can bite under the right conditions. Dog bites can cause disease, scarring, cuts, infections, and fatalities.
At Carmody and Ging, our Pittsburgh dog bite lawyers have a combined 60 years of experience fighting for personal injury victims. We are respected by former clients, insurance companies, and defense lawyers throughout Western Pennsylvania for our record of impressive settlements and jury verdicts. We handle all types of dog bite cases whether you or your child was bitten by a German Shepherd or a Golden Retriever. We're ready to help you now.
Why do dog bites occur in Pittsburgh?
Many dogs will bite if they are upset, frightened, or feel threatened. According to The Spruce Pets, a pet publication, dogs may bite for the following reasons:
The dog feels the need to defend its territory or one of its own – such as a mother who may bite to protect her puppies.

The dog is startled or surprised – such as when it is rudely awakened or is approached from behind. It's common for older dogs to be more easily startled. Young children are prone to being bitten while trying to get a dog to awaken.

The dog is afraid because it is abandoned, abused, shocked by a loud noise, or scared for other reasons. The dog may believe that a bite will keep whatever is scaring it away.

Excessive play may cause a dog to bite.

The dog isn't feeling well or is in pain – which may cause the dog to not want anyone to come near – even to help the dog.
Dogs may also bite to protect their bones, toys, food, or other items. Some dogs may bite (they may even be trained to bite) if they think their owner might be attacked. Some dogs may bite if they are on a leash or if they feel trapped in some way.
Canine Journal reports that most dogs that bite haven't been neutered or spayed. One in four fatal dog bites involves chained dogs. 
What types of trauma, illnesses, and injuries do dog bites cause?
If you or your child were bitten by a dog, you need to seek immediate help. Dog bites that aren't treated may carry diseases and may result in infections that could be deadly. Generally, early intervention for any injury is always advisable.
The Mayo Clinic recommends that medical treatment for any animal, such as dog bites, be sought for:
The skin is bleeding, torn, or crushed

There's swelling, pain, redness, or oozing – which are signs of an infection

You haven't had a recent tetanus shot

 
Some of the serious injuries that a dog bite may cause include:
Puncture wounds.

While these wounds are often small, they are often deep, which increases the risk of infections.

Deep cuts and lacerations

, especially if they penetrate the muscle or the bone. This type of injury may occur due to the ripping motion of the dog's jaws.

Crush injuries.

Some dog bites can cause fractures or even crush the skull of a child.

Diseases.

Rabies attacks the central nervous system. If you're not sure the dog that bit you hasn't had a rabies shot, then you need to seek immediate help. The failure to treat rabies in a timely manner can be fatal. It's best to have a doctor discuss your tetanus status and inspect, treat, and take steps to prevent infections, such as wound cleaning and prescribing antibiotics.

Nerve damage.

A dog's bite can damage the nerves, causing loss of nerve function, loss of motor function, numbness, pain, and even paralysis.
Other serious injuries include scarring and disfigurement, which may require skin grafts, plastic surgery, and psychological care.
Do you represent children and adults bitten by dogs?
Yes. Many dog bite victims are children. Children often fail to understand how dangerous even friendly dogs can be. Our Pittsburgh dog bite lawyers file claims by parents and guardians on behalf of any minor child who suffers a dog bite. We understand the unique medical issues involved with bites, including how a wound or scar may develop as the child grows.
We also file personal injury claims on behalf of adults and wrongful death claims on behalf of families if a loved one (child or adult) died because of a dog bite.
In personal injury cases, we seek compensation for every medical expense, for the victim's pain and suffering, and for any other damages – such as loss of income if an adult can't work. Many dog bite victims with scars or disfigurement, especially on their face, arms, or legs, also require psychological support.
Can I seek compensation if I'm bitten by a dog in Pittsburgh?
Yes, you can. Pennsylvania holds a dog owner strictly liable to pay the medical bills of anyone their dog bites. This means that even if the dog hasn't been classified as "dangerous," the owner is liable for any injuries you sustain. Our attorneys work to prove negligence and fault to ensure you secure the maximum compensation for your injuries and losses in a premises liability claim against the owner.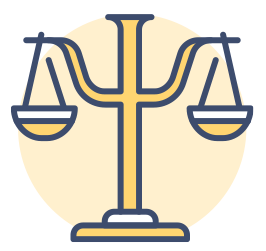 Will insurance pay for my Pittsburgh dog bite injury?
Normally, you begin the claims process by requesting that your own or your child's health insurance company pay your medical bills. Generally, the negligent party's homeowners' insurance or the homeowner pays for all your damages, including reimbursement to your health insurance company. A homeowners' umbrella insurance coverage may also pay for the damages from a Pittsburgh dog bite.
Do you have a dog bite lawyer near me?
Carmody and Ging is located at 801 Vinial Street in Pittsburgh, on the 3rd floor of the Deutschtown Center building. We're right across the street from Penn Brewery. You should be able to park onsite. If your car is still in the shop, there's a bus stop on Troy Hill Road, around the corner. If your health prevents you from coming to our office, there are several alternatives. We do conduct video conferences. We also will meet clients away from the office when necessary. 
Our lawyers understand the unique challenges involved in representing children. Rest assured that your child's claim will be properly heard; we can speak with your child directly and we will help your child understand how to prepare for any questions that may be asked.
Contact our Pittsburgh dog bite lawyers today for help

Dog bite injuries can cause a lifetime of physical and emotional pain. When dog owners are negligent, you deserve full compensation. At Carmody and Ging, we work aggressively to show the dog owner should be held accountable. Our lawyers are connected to the Pittsburgh community, and we want to ensure you or your child can enjoy that community. To schedule a free consultation with an experienced Pittsburgh personal injury lawyer, please call 412.281.2929 or fill out our contact form. We take great pride in helping Allegheny County injury victims get a fresh start.