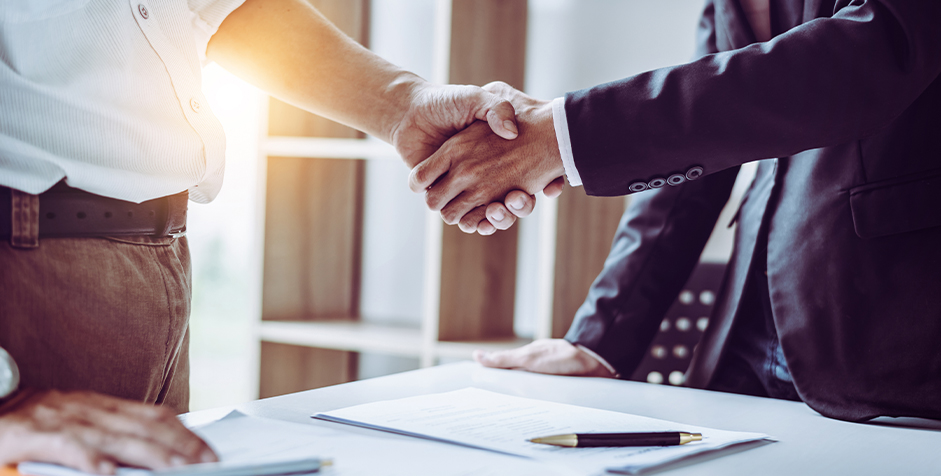 Join Carmody and Ging's Referral Network
Partner with experienced Pittsburgh personal injury attorneys you can trust

Many law firms in Western Pennsylvania, throughout the Commonwealth, and across the US choose Carmody and Ging, Attorneys at Law, when they need to refer their clients to experienced accident attorneys. Our lawyers are seasoned trial attorneys who have the experience and resources to handle complicated personal injury cases – including catastrophic injuries and serious bodily injury cases. We work with a network of doctors who help us review your client's injuries to ensure they are getting the best treatment possible.
Our Pittsburgh personal injury lawyers have a strong record of insurance settlements and jury verdicts. Many settlements are for the limits of the insurance policies. We have obtained numerous settlements and verdicts worth millions and hundreds of thousands of dollars. We have 60 years of combined experience ready to work for your clients.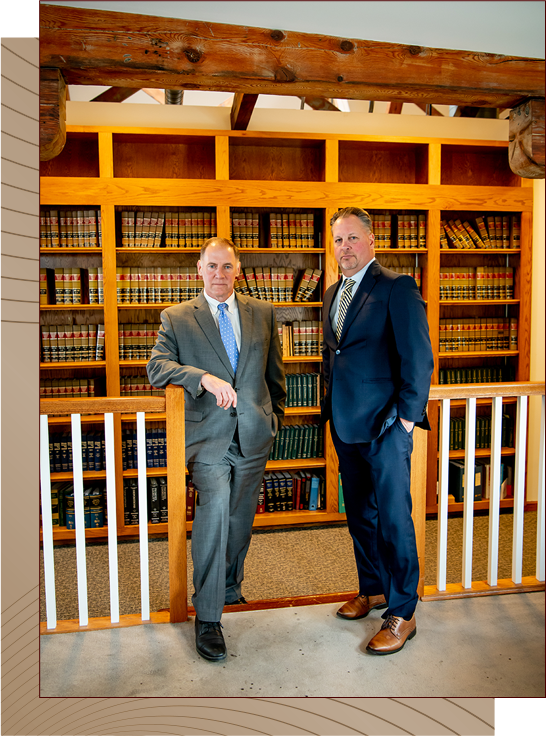 What would you like to know?
What is your experience trying personal injury cases?
Sean Carmody and Terrence Ging are seasoned and respected trial lawyers. Attorney Ging has been practicing law in Western Pennsylvania since 1992. Attorney Carmody was a partner in an insurance defense firm before joining Carmody and Ging in 1998. Both lawyers are members of the Allegheny County and Pennsylvania Bar Associations. Both attorneys are licensed to practice in Pennsylvania's state courts, county courts, and the US District Court of the Western District of Pennsylvania. 
Our lawyers also serve the community. Attorney Carmody is a member of the Board of Trustees of Achieva and The Achieva Family Trust – non-profit organizations that provide support and services to people with disabilities and their families. In addition to his personal injury practice, Attorney Ging handles criminal defense matters, business law, zoning law, and currently represents the South Fayette Civil Service Commission. 
We work with a network of investigators, traffic reconstruction professionals, physicians, product safety professionals, financial experts, and other professionals. We have been praised by former clients for our quality, attentiveness, and responsiveness – and our record or results.
Our lawyers comply with the Pennsylvania Rules of Disciplinary Procedure.
How do you fight for clients in Pittsburgh?
We understand that our work reflects on you. We take pride in communicating with our clients on a regular basis, answering all their questions, preparing them for each stage of the claims process, reviewing their medical condition with the appropriate doctors, and speaking with eyewitnesses and other witnesses. 
We are skilled at preparing and answering interrogatories, depositions, and requests for documents. We anticipate the arguments insurance carriers and defense lawyers make in Pittsburgh personal injury cases. Our lawyers prepare detailed demand letters to insurance companies after we have completed the discovery phase of the client's case. Our lawyers are skilled negotiators and strong advocates. We are proficient and comfortable choosing juries, filing and responding to motions, and arguing before juries.
What types of Pittsburgh personal injury cases do you handle?
At Carmody and Ging, we handle a broad range of personal injury cases, including:
If you are seeking assistance with a non-injury matter, such as a zoning issue or estate planning matter, we can help with this as well.
Can you handle the cases we refer with minimal assistance?
First, we are happy to work with lawyers who want to take a proactive role in any case they refer to us. We understand you want to do what's best for your client. Second, we are willing to act as co-counsel when you want to handle the case but need a local Pittsburgh lawyer who understands the rules of procedure and evidence as well as the local community.
We do review with the referring attorneys all the work they have done so far on the case – especially if they are a personal injury litigator and need to refer the case because of conflicts, practice in a different jurisdiction, or for other reasons.
We can handle personal injury cases from start to finish, including trial by jury and appeal. We welcome every insight that the referring lawyers have about any legal issues and any information we need to know about your client.
We keep lawyers informed about the status of the case and, of course, any settlements or verdicts. We can provide a schedule of distribution to you of any resolution of the case.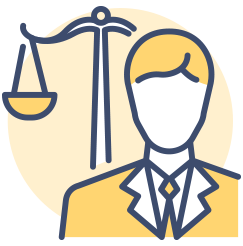 What are the terms of your referral agreements?
We place our referral agreements in writing. Generally, we agree to pay the referring law firm a percentage of any recovery we obtain. The percentage may vary depending on whether the case settles or goes to trial. The amount of the percentage and whether the percentage may shift based on a settlement or verdict or discussed in advance – and placed in writing in the written referral agreement.
The client is made aware of the referral arrangement. 
Where do you try cases?
We try cases in the Court of Common Pleas, the US federal courthouse, the Pennsylvania Superior Court, the Pennsylvania Supreme Court, the US Court of Appeals for the Third Circuit, and all other necessary courts.
Where is your office located?
Carmody and Ging is located at 801 Vinial Street in Pittsburgh, on the 3rd floor of the Deutschtown Center building. Our office is right across the street from Penn Brewery. Clients will find plenty of parking onsite. Clients can also reach us by taking the bus to the Troy Hill Road stop. We're around the corner.
If your client can't drive to our office, we do make alternative arrangements. You and your client can speak with us through video conference. We also see clients at your office, their home, or a healthcare facility if necessary. 
Our trial lawyers will answer all your client's questions and guide your them through each stage of the claims process.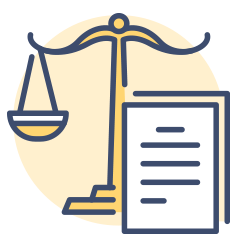 Talk to us now when you need to refer a personal injury client to an experienced trial attorney

When you need to refer a client to an experienced personal injury, Carmody and Ging is ready to help. We'll discuss your client's needs, the reason you can't handle the case, and how we can both work together to obtain the best possible result for your client. We always keep referring attorneys informed about the progress of the case. To speak with us about a referral, please call 412.281.2929 or fill out our contact form. We fight for personal injury clients throughout Western Pennsylvania.