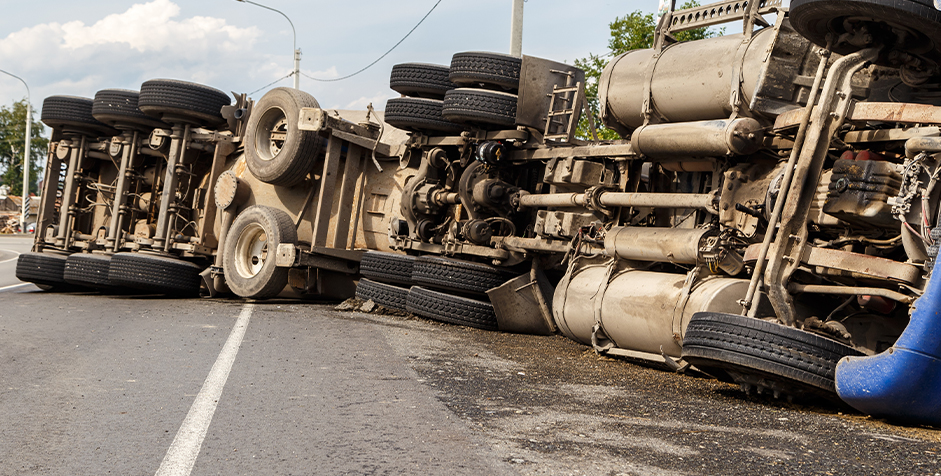 Pittsburgh Jackknife Accident Lawyers
Experienced representation for Western Pennsylvania truck accident victims and families

Jackknife accidents often spread the truck across the highway. The cargo can spill on the roads. Any drivers near the jackknifed trailer need to get out of the way. At Carmody and Ging, Attorneys at Law, our Pittsburgh truck accident lawyers understand why truck jackknife accidents occur, and who is responsible. For more than 30 years, our seasoned personal injury lawyers have been strong advocates for truck accident victims and their families. We are skilled at negotiating insurance settlements, often for the policy limits, and trying cases before juries, often obtaining high verdicts. We'll fight to help you obtain all the compensation you and your families deserve.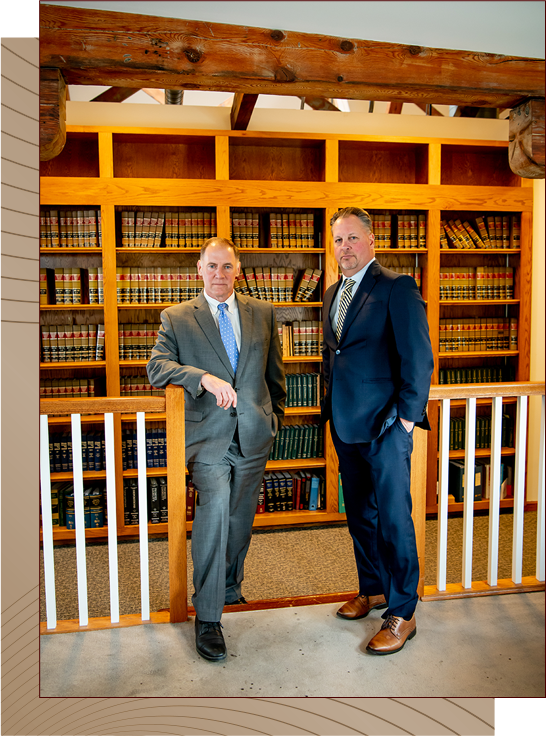 What would you like to know?
What is a jackknife accident?
A jackknife accident is unique to vehicle hauling trailers. When 18-wheelers turn, the cab may travel at a slightly different angle than the trailer it's hauling, but the trailer should easily catch up. Jackknife accidents happen when the tractor and trailer fail to travel together properly, and the trailer ends up swinging outward, leaving the two parts in a "V" or "L" shape.
Many truck jackknife accidents are due to improper or emergency braking, but they can also be caused by cargo shifts and improper loading, as well as speeding around curves. In some cases, a jackknifed tractor-trailer will also roll over.
After a truck jackknifes, the driver can't steer the cab back into the correct position. This means that emergency help needs to be called in to reposition the cab – often tying up traffic for hours.
Why do truck jackknife accidents happen in Pittsburgh?
Most jackknife accidents are due to driver negligence. In some cases, the jackknife may be due to trucking companies that force their drivers to speed or drive while the drivers are tired.
The negligence of the truck driver is the most common cause. Specific acts of negligence include:
Speeding
Not braking properly
Skidding
Poor maintenance for tires, brakes, and other parts
Improper training
Driver distraction
Driver intoxication
How can truck jackknife accidents be prevented?
Truck drivers and trucking companies should consider educating drivers about the need to drive carefully and anticipate the possibility of a jackknife as early as possible. Training drivers how to properly navigate curves and apply their brakes, even in an emergency, may help prevent a jackknife.
Trucking companies should also consider installing load-sensing regulators, swing-limiting devices, and fifth wheels. All big rigs should be equipped with anti-lock brakes as well.
Who is responsible for a truck jackknife accident in Pittsburgh?
At Carmody and Ging, our Pittsburgh truck jackknife lawyers work with investigators, the police, other federal or state trucking officials, and traffic reconstruction experts (if necessary) to show how the jackknife accident occurred, and why it was preventable.
We file claims against all responsible defendants which may include:
The truck driver
An employer of the truck driver
The various companies involved in the truck shipment including the company that requested the shipment, the company that loaded the truck, and a trucking broker
A manufacturer of a defective truck part such as defective brakes when the defective part caused the Pittsburgh truck accident
How much is my Pittsburgh truck jackknife accident claim worth?
We demand full compensation from these defendants for all your injuries. The damages include all your current and future:
Medical expenses
Lost income and lost benefits
Physical pain and emotional suffering
Property damage
Scarring and disfigurement
Loss of bodily function
Loss of consortium (marital intimacy and companionship)
We seek wrongful death damages which include the funeral and burial costs, the loss of financial support your loved one would have provided, and all the family's personal losses such as the loss of companionship and emotional support your loved one would have provided.
Do you have a truck jackknife lawyer near me?
Carmody and Ging's office is located at 801 Vinial Street in Pittsburgh. We're on the 3rd floor of the Deutschtown Center building and near Penn Brewery. There should be available parking outside. Clients can also reach us by bus – the Troy Hill Road bus stop is close by. If you're too hurt to come to our office, our attorneys do make alternative arrangements including house calls, hospital visits, and video conferences.
We're ready to help you through this extremely difficult time. We'll calmly and clearly guide you through the claims process.
Speak with a respected Pittsburgh truck jackknife accident lawyer today

At Carmody and Ging, our Pittsburgh truck jackknife accident lawyers are respected by former clients, insurance companies, and defense lawyers for our complete dedication to our clients, our thorough preparation, our advocacy skills, and our impressive record of strong settlements and jury verdicts. We'll fight for all the compensation you deserve so you can maximize your health and honor the memory of anyone who died. Call us or use our contact form to schedule a free consultation. Our roots are in Pittsburgh. We proudly fight for truck accident victims in Western PA.