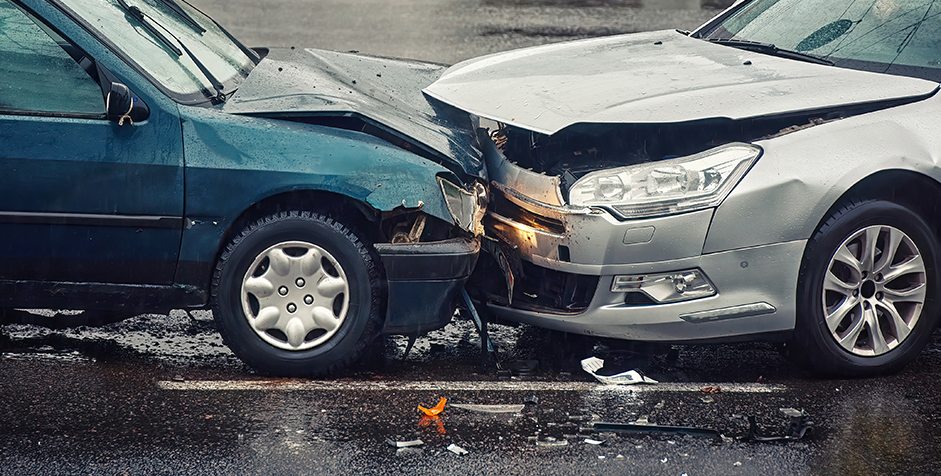 Pittsburgh Head-On Collision Lawyers
Strong advocacy for Western Pennsylvanians who are injured or killed in car accidents

Many head-on crashes are fatal. Virtually all head-on crashes are preventable. At Carmody and Ging, Attorneys at Law, our Pittsburgh car accident lawyers have earned the respect of former clients, insurance companies, and defense lawyers for our ability to prepare a personal injury claim, advocate the merits of the claim, negotiate strong settlement agreements, and obtain high jury awards. Contact us today for help with any car accident claim.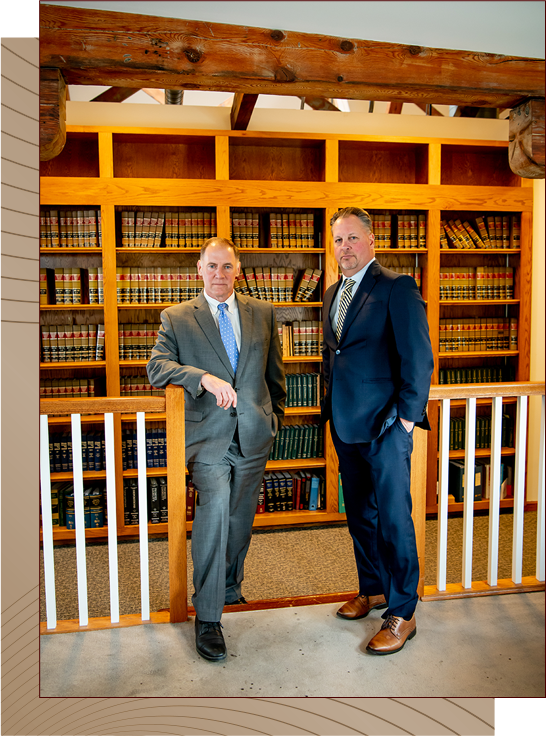 What would you like to know?
How common are head-on crashes?
According to the Insurance Institute for Highway Safety (IIHS), 4,295 people died in head-on crashes on America's roads in 2021. That number represents 10.9 percent of all fatal traffic accidents. The Federal Highway Administration (FHWA) places the percentage of head-on crashes at 14 percent.
The Pennsylvania Department of Transportation states that 4,586 crashes in 2022 were head-on collisions, leading to 153 fatalities. To put that in perspective, there were 115,938 reported traffic accidents in Pennsylvania in 2022, and 1,179 people died. According to PA DOT, head-on collisions accounted for only four percent of all crashes that year – but for 13 percent of all fatalities.
Why are head-on collisions so dangerous?
Head-on crashes often cause catastrophic injuries and fatalities because:
The driver who is traveling in the correct direction often does not have an alternative route such as another lane or driving on the shoulder of the road.
When two cars travel towards each other, their effective speed is combined. For example, if your case is going 30 mph and the driver coming towards you is traveling at 40 mph, the effective rate of speed of the accident is 70 mph.
Common safety measures such as slamming on your brakes can't avoid the impact. Slamming on your brakes can only reduce the force of the impact.
Why do head-on crashes happen in Pittsburgh?
Virtually every head-on crash is due to the negligence or recklessness of the driver going the wrong way. Some of the common causes of head-on accidents in Pittsburgh are:
Driver distraction. Often, a driver enters the wrong lane because he or she is not watching the road signs or the roadway. It's quite common for a driver who is texting while driving to lose his/her position on the road and veer into another lane. Other types of driver distraction include talking on a smartphone, using an entertainment device, using a GPS, eating, or drinking.
Impaired driving. Drivers who are intoxicated or under the influence of drugs often don't know where they are on the road, fail to pay attention to road markers, and even go up ramps that are designed to go down.
Driver fatigue. Truck drivers and car drivers should never soldier through by drinking coffee or rolling down the windows if they're tired. Tired drivers lose concentration. Tired drivers need to get off the road entirely before they drive head-on into another vehicle.
Passing improperly. Passing is especially dangerous on roads with one lane in each direction - or roads with multiple lanes where the driver tries to pass another driver who is already in the left-most lane. Passing is also dangerous when the roads are wet or when visibility is reduced.
Other factors that can cause a head-on crash are taking curves too quickly causing physical forces to push the car into another lane and multiple vehicle accidents in which one car spins around into oncoming traffic.
At Carmody and Ging, our Pittsburgh car accident lawyers work with the police, our own investigators, and traffic reconstruction experts when necessary to show why a driver was going in the wrong direction, and how severe the collision is.
What types of injuries are caused by head-on crashes?
Most head-on crashes are high-speed accidents. Survivors often live with permanent injuries. Most head-on injuries require a lifetime of medical care. Tragically, many head-on crashes in Pittsburgh are fatal.
Carmody and Ging handles all types of personal injuries including:
Crush injuries including organ damage
Broken bones/fractures
Scarring and disfigurement
Nerve, tissue, ligament, or muscle damage
Back, neck, and shoulder pain
Any other type of serious injuries
At Carmody and Ging, we work with your doctors and our own network of doctors to verify your injuries, explain the full scope of medical care that you'll need, and show every way your life is more difficult and traumatic because of your injuries.
Who is responsible for a head-on collision in Pittsburgh?
Our Pittsburgh head-on accident lawyers have been fighting for car accident victims for more than 30 years. We have the experience and resources to hold all responsible defendants accountable.
The defendants may include:
The driver of the car that was traveling in the wrong direction
The owners of that driver's car if different than the driver
An employer
The Pennsylvania Department of Transportation or other state entities may be responsible because the road signs were confusing, the center markings were missing, or for other failures
A tavern or any Pennsylvania Liquor Control Board Licensee who serves alcohol to a driver who was visibly intoxicated or to a minor
We file personal injury claims demanding that the negligent driver pay for your medical bills, lost income, pain and suffering, property damage, scarring and disfigurement, and all other applicable damages.
Since driving the wrong way is usually completely inexcusable, we often demand that the driver pay punitive damages.
Do you have a head-on car accident lawyer near me?
Carmody and Ging's office is located at 801 Vinial Street in Pittsburgh, on the 3rd floor of the Deutschtown Center building. The Center is directly across the street from Penn Brewery, and parking outside is available. Clients can also travel by bus to our office; get off at the Troy Hill Road bus stop. If you're not mobile or too ill, our attorneys do meet clients at their home, a hospital, or through a video conference by appointment.
Our lawyers have been fighting the big insurance companies for 30 years. We'll help you assert your rights and fight to obtain all the compensation you need and deserve.
Call a seasoned Pittsburgh car accident lawyer today

At Carmody and Ging, our Pittsburgh head-on car accident lawyers understand how catastrophic and tragic head-on crashes are. We fight to maximize your health, obtain the damages you deserve, and hold irresponsible drivers liable for the injuries and deaths they cause. Please call us or complete our contact form to schedule a free consultation. Our roots are in Pittsburgh. We fight aggressively for accident victims and families in Western Pennsylvania.