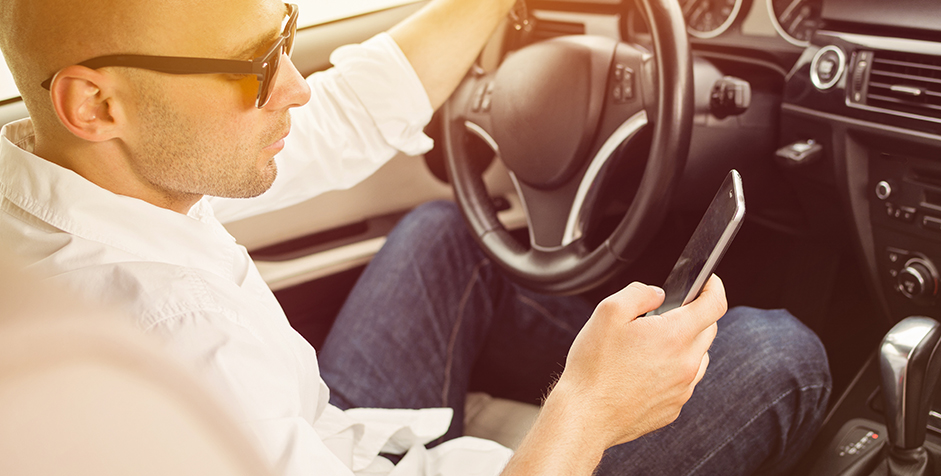 Pittsburgh Reckless Driving Lawyers
Demanding justice when reckless drivers cause Western Pennsylvanians harm

Driving recklessly encompasses a lot of wrongs. It includes speeding, driving while distracted, driving while intoxicated, weaving in and out of traffic, and other conduct that isn't just careless – it's unconscionable. Reckless drivers are likely to cause serious accidents and may harm their passengers, other drivers, passengers in other vehicles, pedestrians, and bicycle riders.
At Carmody and Ging, Attorneys at Law, our Pittsburgh reckless driving lawyers work with the police and our own investigators to show how the driver who struck you or tragically took the life of a loved one was driving recklessly. We are skilled at retracing every movement of the reckless driver's actions. Our lawyers also work with your medical team to verify your injuries, explain the treatments you need, and show how your injuries are making every aspect of your life difficult. We compassionately represent families when a reckless driver takes the life of your loved one.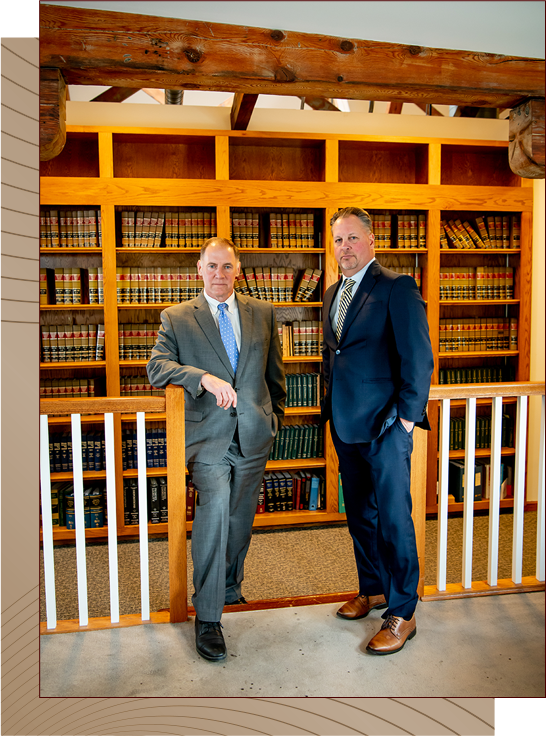 What is considered reckless driving?
Pennsylvania defines reckless driving as occurring when any person "Drives any vehicle in willful or wanton disregard for the safety of persons or property."
Generally, our Pittsburgh reckless driving lawyers do not use a conviction of reckless driving to prove your case. Instead, we focus on the different ways a driver failed to prioritize your safety by acting negligently, failing to follow the Pennsylvania traffic laws, or failing to drive safely for traffic conditions.
If the driver who struck your car or caused an accident was negligent, you have the right to file a claim. The main difference between a car accident complaint based on negligence as compared to reckless driving is that if a driver's conduct was reckless, we may demand that the reckless driver pay punitive damages.
What are the most common examples of reckless driving?
Reckless driving generally includes any type of conduct that is easily preventable. Common examples of reckless driving include:
Speeding. Any driver who goes over the posted speed limit is driving recklessly because speeding prevents drivers from anticipating and responding to emergencies. Speeding makes it difficult for other drivers to get out of the way of the speeding driver. Speeding can cause rear-end collisions, intersection accidents, broadsides, rollovers, single-vehicle accidents, multiple-vehicle accidents, head-on collisions, and other types of accidents. The faster a driver speeds, the more reckless that driver is. Speeding is especially reckless in areas where there are children, pedestrians, or bicycle riders.
Driving while impaired by alcohol or drugs. There's no excuse for driving a car when a driver has been drinking. Even one alcoholic drink can start to slow down a driver's reaction time and ability to control the vehicle. With each drink, the risk of a car accident increases dramatically. A driver who has a .08 BAC has poor balance, vision, hearing, and reaction time. The driver will have difficulty detecting danger and using good judgment. Reasoning, memory, and self-control are impaired. The ability to process information is reduced. Illegal drugs and many prescription drugs can also dramatically affect a driver's ability to control his/her vehicle.
Driving while distracted. Driver distraction includes any activity that affects a driver's ability to steer, focus on traffic, and respond to emergencies. Common examples of driver distraction include texting while driving, speaking on a cell phone while driving, looking at a GPS, viewing an entertainment system, eating while driving, drinking while driving, smoking, focusing on children or pets instead of the road, looking at the landscape, and many other actions. Every type of driver distraction can wait until the trip is completed. It's reckless to drive while distracted.
Driving while fatigued. There's a simple solution to driving when you begin to feel tired – get off the road. You should get some rest at a restaurant or any place where you can park your car. If necessary, check into a motel. Tired drivers can't control their cars or respond to emergencies in the same way that refreshed drivers can. Drivers who fall asleep at the wheel are a danger to themselves and everyone nearby.
Aggressive driving. Reckless driving is most associated with drivers who take unnecessary risks. Common examples are drivers who drive through red lights, yellow lights, and stop signs. Aggressive drivers weave in and out of lanes. They drive fast even when the roads are slippery or traffic is congested. Aggressive drivers must be held accountable for the accidents and fatalities they cause.
Who is liable for a reckless driving accident in Pennsylvania?
The driver who drives recklessly is primarily responsible for any Pittsburgh accidents he or she causes. An employer may be liable for the reckless driving of an employee. A tavern or licensed liquor establishment may be liable if a driver is served alcohol while visibly drunk, or a minor is served alcohol if the driver causes your accident due to the intoxication.
We demand full compensation for your injuries when reckless driving causes an accident. The demand for compensation includes all your current and future medical expenses, physical pain and emotional suffering, lost income and lost benefits, property damage, scarring and disfigurement, and loss of quality of life. We also seek punitive damages against reckless drivers.
We file wrongful death actions if a reckless driver caused a loved one to die.
Do you have a reckless driving lawyer near me?
Our Pittsburgh reckless driving lawyers meet clients at our office located at 801 Vinial Street in Pittsburgh, on the 3rd floor of the Deutschtown Center building. Our office is directly across the street from Penn Brewery, and parking outside is available. You can also reach Carmody and Ging by bus – the Troy Hill Road bus stop is nearby. If you're physically unable to travel, our lawyers do make alternative arrangements, such as discussing your case by video conference or meeting you at your home or at a healthcare facility.
We understand how scared you are about your health, your bills, your life, and the litigation process. We'll calmly guide you through the claims process.
Speak with a seasoned Pittsburgh reckless driving lawyer today

Carmody and Ging has earned the respect of former clients, insurance adjusters, and defense lawyers for our aggressive and strong representation of our clients. We have an impressive record of insurance settlements and jury verdicts. Our Pittsburgh car accident lawyers are skilled at holding any driver who fails to protect your safety accountable for your harm. To schedule a free consultation with our respected Pittsburgh reckless driving lawyers, please call us or complete our contact form. We're proud of our Pittsburgh roots. We've been fighting for car accident victims in Western Pennsylvania for 30 years.