Pittsburgh Rear-End Collision Lawyers
Holding careless drivers accountable for rear-end collisions in Western Pennsylvania for 30 years

Rear-end collisions are inexcusable. They're almost always caused because the driver who struck your car was driving while distracted, intoxicated, speeding, tired, or driving too fast for weather conditions. Most rear-end collisions involve just two vehicles. Some rear-end collisions may cause a chain reaction of collisions as each car that is struck is pushed into another car in front.
We understand your anxiety. All you wanted to do was get home, to work, or to another destination, Now, you're getting treatments for your injuries and wondering if the pain will ever go away. You're worried about paying your bills. At Carmody and Ging, Attorneys at Law, our Pittsburgh rear-end collision lawyers understand how to show a driver rear-ended your car. We demand compensation from the liable drivers. If a driver hits your car in the rear and runs, we'll explain how you can use your uninsured/underinsured (UM/UIM) policy to compensate you for your injuries.
In one rear-end collision case, we obtained $95,000 for our client.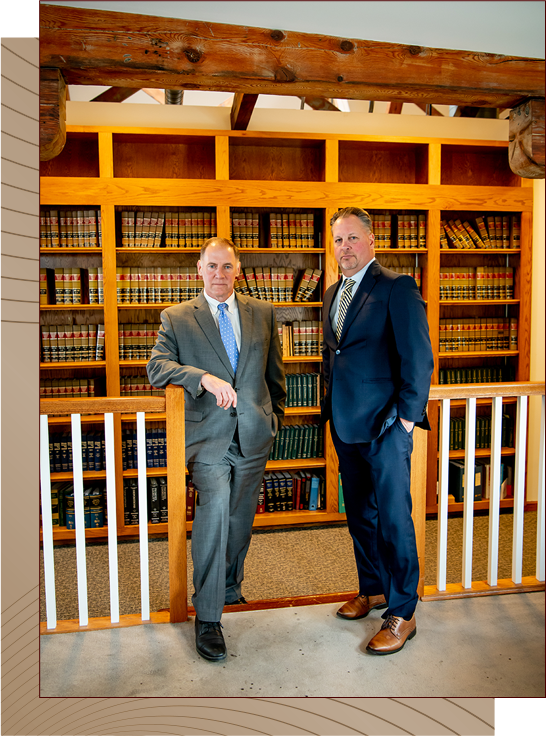 What would you like to know?
How common are rear-end accidents?
Rear-end accidents are among the most common types of car accidents there are. According to the Pennsylvania Department of Transportation, there were 22,465 rear-end collisions in 2022 and 19.4 percent (nearly one in five) of all passenger vehicle accidents that year were rear-end accidents. A total of 81 people died in these types of crashes in 2022.
What are the most common causes of rear-end accidents in Pittsburgh?
Common causes of rear-enders include:
Speeding and driving too fast for weather conditions
Driving too closely to other cars (tailgating)
Defective brakes, defective steering, and other auto part defects
Hit-and-run driving accidents
Driving while tired
At Carmody and Ging, our Pittsburgh rear-end accident lawyers do more than just show that a rear-end accident happened. That's usually obvious based on the damage to the rear of your vehicle and the damage to the front of the vehicle that struck you.
More about distracted driving and rear-end crashes
Many rear-end collisions happen simply because a driver was looking at a cellphone or doing something that took their hands off the steering wheel, eyes off the road, or mind off of traffic emergencies.
Driver distraction can include:
Texting while driving
Talking on a cellphone
Adjusting the radio
Using a GPS
Drinking
Eating
Personal grooming
Focusing on a child or pet
Talking with passengers in the rear of the car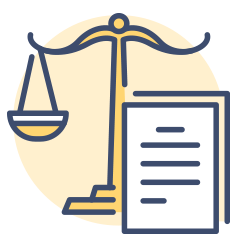 Other types of rear-end accident injuries depending on each occupant's movements in and about the car include:
Organ damage and internal bleeding
Complex, compound, single, and multiple fractures
Scarring and disfigurement
If a family member dies in a rear-end accident, we file a wrongful death claim on behalf of the family members.
Who is at fault for a rear-end accident in Pittsburgh?
In most rear-end accidents in Pittsburgh, just the driver is responsible for the accident. That driver's liability insurance should cover your damages. Other possible defendants may include:
An employer. For example, a restaurant may be liable if their delivery driver causes an accident.
An owner of the vehicle if different than the driver may also be liable. For example, a parent may be liable if his teenager causes a rear-end accident.
A manufacturer of a defective car part that caused the rear-end collision. For example, defective brakes.
A construction company. Roadway construction companies must warn drivers that drivers need to reduce their speed limit due to the roadway construction so they don't hit other cars in front of them while they're waiting to shift lanes away from the construction.
Multi-vehicle and chain-reaction accidents
Rear-end collisions can happen in different ways:
Two-car accidents. Most rear-end accidents involve a front car that is stopped at a traffic light or a stop sign and a second back car that strikes the front car in the rear. The driver of the back car is almost always at fault.
Chain reactions. Some rear-end collisions involve three or more cars. In this scenario, several cars are normally stopped at an intersection when a moving car strikes the last stopped car in the line. The car that is struck in the rear then strikes the next-to-last stopped car in the rear. This sequence can repeat itself until the first stopped car is struck in the rear.  When chain reaction rear-end collisions happen, the moving car that causes the first collision is normally responsible for every collision though other cars may bear some responsibility if they fail to leave enough room for the other cars in line.
Multi-vehicle accidents. Some Pittsburgh accidents involve three or more vehicles involved in separate accidents – one of which may be a rear-end accident. For example, cars may strike each other to avoid a truck that rolled over. One of those strikes may be a rear-end collision.
Hit-and-run accidents
In some cases, a hit-and-run driver may strike your car and then drive off without providing aid and without providing their insurance information. When this happens, and if the driver can't be found, we normally file a claim with your own uninsured/underinsured motor vehicle liability carrier for up to the policy limits. Normally, members of your family/household who are hurt can also file a claim through your UM/UIM family.
When the car in front stops short
Our team is skilled at handling all types of rear-end accidents including when a car in front of you stops short. This may occur, for example, if a child or a deer crosses the path of the car in front. The driver in front may slam on the to avoid the child or animal. The driver in the rear may then apply his/her brakes – but drive into rear of the car that stopped short. Other reasons for stopping short are to avoid a truck spill, to avoid an accident, or to avoid a pothole.
If you rear-end a car that stops short, you may have a claim against the driver of the vehicle that stopped short though your damage amount may be reduced if you failed to keep a safe distance behind that car.
What damages can I claim for a rear-end collision in Pittsburgh?
Our Pittsburgh personal injury lawyers are skilled negotiators and trial lawyers. Most rear-end accident cases settle because liability is usually fairly clear. We're always ready to try your case in court if necessary.
We demand compensation for all your current and future damages including:
Medical expenses
Lost income
Pain and suffering
Property damage
Loss of consortium (marital enjoyment)
Loss of quality of life
We also demand wrongful death damages when a loved one dies in a rear-end accident in Pittsburgh. These damages include the funeral and burial costs, the financial damage because your loved one died, your suffering at the loss of your loved one, and all your personal losses such as the loss of companionship.
Do you have a rear-end accident attorney near me?
Carmody and Ging's office is located at 801 Vinial Street in Pittsburgh. We are located in the Deutschtown Center building on the third floor. The Center is across the street from Penn Brewery. Outside parking is available. Clients can also reach us by bus; please get off at the Troy Hill Road bus stop. If you're not mobile or feeling too ill, our Pittsburgh rear-end car accident lawyers do conduct video conferences and meet clients at their homes or a hospital.
We understand how mad and worried you are. Our lawyers will assert your rights and demand compensation for your personal and financial damages.
Talk with an experienced Pittsburgh rear-end collision lawyer now

At Carmody and Ging, our Pittsburgh rear-end collision accident lawyers have 60 years of combined experience. We're respected by former clients, insurance carriers, and defense lawyers for our strong record of settlements and verdicts. We'll guide you calmly and clearly through the claims process. To schedule a free consultation with a respected Pittsburgh car accident attorney, please call us or fill out our contact form. We fight for accident victims in Pittsburgh and across Western Pennsylvania.